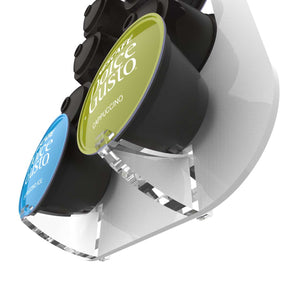 Dolce Gusto Pod Clips - Spare Clips For Your Dolce Gusto Pod Holder (4 in a pack)
If you do happen to lose a clip one of the clips for your Dolce Gusto Pod Holder under the cooker, behind the fridge etc, don't panic we sell spares! 
Pack Contains 4 spare clips to suit our Dolce Gusto coffee pod holders.
Pods and frame not included.